LLM Engineer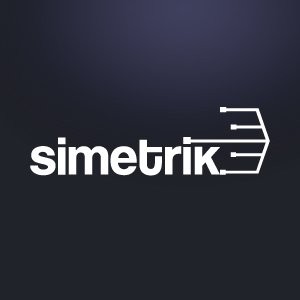 Simetrik
Posted on Friday, August 18, 2023
About the role
As a Promt Engineer you will design, develop, and optimize Promt (Prompt + Model) systems that facilitate natural and interactive human-AI interactions. You will focus on enhancing the quality, coherence, and relevance of AI-generated prompts and responses, ensuring that AI systems can understand user input, generate contextually appropriate outputs, and effectively engage in dynamic conversations.
Minimum qualifications
Bachelor's in Computer Science, Engineering, or related field.

1-2 years of industry experience in natural language processing, dialogue systems, or related fields.
Proficiency in programming languages such as Python, with experience using NLP libraries (e.g., Hugging Face Transformers, spaCy, NLTK, etc.).
Knowledge of

text2SQL

Strong understanding of language modeling, text generation, and machine learning techniques.
Experience with neural network architectures for NLP tasks, such as transformers, recurrent neural networks (RNNs), and sequence-to-sequence models.
Familiarity with dialogue management, context modeling, and conversational AI principles.
Hands-on experience with fine-tuning and optimization of pre-trained language models.

Preferred qualifications
Experience in the payments, banking or accounting sector is a huge plus
Experience with deploying AI systems into production environments.
Familiarity with cloud platforms (AWS) and containerization technologies.

Knowledge of reinforcement learning techniques for dialogue systems.
Background in user-centered design and user experience (UX) principles.

Responsibilities
Collaborating with cross-functional teams to design and implement Promt systems that integrate AI language models into various applications and platforms.
Developing algorithms and strategies for generating and managing AI prompts and responses within a conversational context.
Researching, experimenting with, and iterating on techniques to improve the performance of Promt systems in terms of understanding user intent and generating coherent and relevant responses.
Fine-tuning language models to ensure alignment with user context and intent.
Developing methods for context-aware language generation, considering previous interactions and maintaining coherent conversations.
Implementing advanced neural network architectures, such as transformers, recurrent neural networks (RNNs), and sequence-to-sequence models, to improve language generation.
Benefits
Well-funded and proven startup with large ambitions and competitive salaries.
Entrepreneurial culture where pushing limits, creating and collaborating is everyday business.
Open communication with management and company leadership
Small, dynamic teams = massive impact
100% Remote Work (You choose where to work from)
500USD a year for you to invest in learning.
Simetrik considers qualified applicants for employment without regard to race, gender, age, color, religion, national origin, marital status, disability, sexual orientation, gender identity/expression, protected military/veteran status, or any other legally protected factor.
Join a team of incredibly talented people that build things, are free to create and love collaborating!