Machine Learning Engineer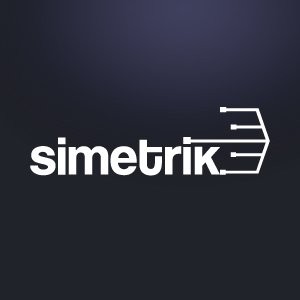 Simetrik
Software Engineering
Posted on Friday, August 18, 2023
About the role
As a Machine Learning Engineer you will design, develop, and implement machine learning models and systems that can analyze and interpret data, make predictions, and automate decision-making processes. You will help us turning data into actionable insights and deploying machine learning solutions into our software.
Minimum qualifications
Bachelor's in Computer Science, Engineering, or related field.
1-2 years of industry experience as a Machine Learning Engineer, with a focus on Large Language Models (LLMs).
Proficiency in programming languages such as Python and experience with relevant libraries (TensorFlow, PyTorch, Hugging Face Transformers, etc.).
Knowledge of

text2SQL

Strong understanding of natural language processing (NLP) concepts, techniques, and applications.
Proven track record of developing and deploying LLMs for various NLP tasks (e.g., text generation, sentiment analysis, named entity recognition, etc.).
Experience with model training, fine-tuning, and optimization using large-scale datasets.
Solid understanding of machine learning fundamentals, deep learning architectures, and evaluation metrics.
Knowledge of cloud platforms (AWS) and experience deploying models in production environments is a plus.

Preferred qualifications
Experience in the payments, banking or accounting sector is a huge plus
Experience with distributed computing and parallel processing for LLM training.
Familiarity with continuous integration and deployment (CI/CD) pipelines for ML models.
Knowledge of Docker, Kubernetes, and other containerization technologies.
Responsibilities
Identifying opportunities where machine learning techniques can add value and solve problems.
Defining clear objectives and success criteria for machine learning projects.
Acquiring, cleaning, and preparing relevant datasets for training and evaluation.
Exploring and analyzing data to gain insights and understand patterns.

Selecting and transforming relevant features from the data to improve model performance.

Choosing appropriate machine learning algorithms and architectures based on the problem and data characteristics.

Implementing training pipelines and frameworks to train models on large datasets.

Monitoring model performance and behavior in real-world scenarios.
Detecting and addressing issues related to model drift, bias, or degradation over time.

Benefits:
Well-funded and proven startup with large ambitions and competitive salaries.
Entrepreneurial culture where pushing limits, creating and collaborating is everyday business.
Open communication with management and company leadership
Small, dynamic teams = massive impact
100% Remote Work (You choose where to work from)
500USD a year for you to invest in learning.
Simetrik considers qualified applicants for employment without regard to race, gender, age, color, religion, national origin, marital status, disability, sexual orientation, gender identity/expression, protected military/veteran status, or any other legally protected factor.
Join a team of incredibly talented people that build things, are free to create and love collaborating!