Scrum Master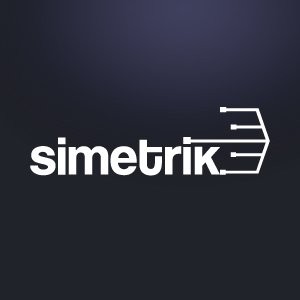 Simetrik
Product
Posted on Thursday, August 17, 2023
About the role


As Scrum Master, you will serve as the servant leader for your team(s) by ensuring clear communication and implementing Agile methodologies to help your team in achieving goals. You will drive the appropriate Agile methodology (Scrum/Kanban/etc.) focused on predictable, quality delivery, and driving continuous improvement of the team. You'll facilitate team productivity by removing impediments that may obstruct the pursuit of the team's goals and by preserving flexibility and ability to rapidly respond to changes on the team, while we build an amazing product for our clients.
Minimum qualifications

Agile or related experience.

Technical Background: Studies or equivalent experience that allows you to understand the ins and outs of product development.
Familiarity with Agile and enthusiasm for Agile practices

Familiarity with scaling Agile teams and practices

Strong communication skills

Ability to pay accurate and precise attention to detail

Ability to build strong interpersonal relationships with the Scrum team and stakeholders

Comfortable working with multiple remote teams
Preferred qualifications


Fluency in written and spoken English (and Spanish)

Startup experience is a huge plus.

Responsibilities


Serve as Scrum Master for two or more Scrum teams of moderate complexity

Assess Agile maturity within immediate Scrum teams

Facilitate Scrum ceremonies and provide coaching to further improve Agile maturity of teams via daily Scrum, retrospectives, sprint planning, and demonstrations

Ensure that each team maintains focus on quality and continuous delivery of business value

Help your team(s) proactively identify impediments and recommending solutions to remove impediments

Represent team(s) and clearly communicate team accomplishments, impediments, and dependencies.

Act as an influencer by implementing Agile processes, practices, principles, and values; helping teams and organization to improve collaboration and self-organization

Demostrate the ability to balance data with other factors when making decisions

Use team feedback, analyze data, and reporting on team factors such as quality, delivery rate, throughput, productivity, and velocity

Identify process inefficiencies and facilitate discussions for a solution
Benefits


Well-funded and proven startup with large ambitions and competitive salaries.
Entrepreneurial culture where pushing limits, creating and collaborating is everyday business.
Open communication with management and company leadership
Small, dynamic teams = massive impact
100% Remote Work (You choose where to work from)
500USD a year for you to invest in learning.
2 Family days
5 sick days fully covered for you to rest and recover without impacting your income.
1 full day for you to celebrate your birthday
60% discount in Colsanitas Pre-Paid Medicine for you and everyone around you (Colombia Only)
Simetrik considers qualified applicants for employment without regard to race, gender, age, color, religion, national origin, marital status, disability, sexual orientation, gender identity/expression, protected military/veteran status, or any other legally protected factor.
Join a team of incredibly talented people that build things, are free to create and love collaborating!