Senior Data Scientist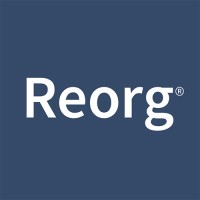 Reorg
Data Science
New York, NY, USA
Posted on Saturday, April 29, 2023
A market leader in credit intelligence, Reorg brings together journalists, financial analysts, legal analysts, technologists, and data scientists to collect and synthesize highly complex information into actionable intelligence. Since 2013, tens of thousands of professionals across hedge funds, investment banks, management consulting, and law firm verticals have come to rely on Reorg to make better, faster, and more confident decisions in pace with the fast-moving credit markets. For more information, visit:
www.reorg.com
Working at Reorg
Consistent with our growth, Reorg hires innovators and trailblazers across the globe to drive our business and our incredible corporate culture alike. Our core values – Action Oriented, Customer First Mindset, Effective Team Players, and Driven to Excel – define an organizational ethos that's as high-performing as it is human. Among other perks, Reorg employees enjoy competitive health benefits, matched 401k and pension plans, Paid time off, generous parental leave, gym subsidies, educational reimbursements for career development, recognition programs, pet-friendly offices, and much more.
The Role
As a Senior Data Scientist at Reorg, you will be working on complex problems at the intersection of two dynamic industries - finance and technology. You will work closely with data scientists and data engineers and collaborate with product developers and software developers within the organization to contribute to Reorg's advanced data and product development efforts. You will experience great hands-on learning in a dynamic, fast-paced, and collaborative environment with plenty of opportunities to grow and accelerate your career. You will play a key role in strengthening the technical and scientific foundations of our cutting-edge financial intelligence platform.
Responsibilities
Propose, implement, and execute on given frameworks to build data science models to improve current business and create new business avenues.
Utilize NLP frameworks to effectively parse and process text data from different formats and convert unstructured text data to structured data.
Leverage NLP frameworks that provide comprehensive functionality for text analysis. Utilize these frameworks to conduct exploratory data analysis, feature engineering, and gain a deeper understanding of the data to build robust data science models.
Develop advanced supervised models leveraging NLP, ML, Deep Learning, and LLMs for classification and prediction problems.
Build unsupervised models on unstructured text data using LLMs, NLP, and other techniques for Information Extraction, Information Retrieval, and Text Generation tasks.
Experiment and investigate various data science approaches and techniques to determine the optimal solution to incorporate into the models.
Overseeing the collection and annotation of datasets for supervised and unsupervised problems, communicating data requirements to support modeling efforts.
Initiate and maintain ownership and responsibility for both newly developed models as well as assigned existing models and processes to ensure their continuous improvement and success.
Comprehensively document findings, analysis, and model-development steps, while preserving the documentation and codebase of the models.
Ensure timely completion of deliverables, maintain clear communication regarding project status, and prioritize tasks effectively.
Communicate complex technical concepts to a non-technical audience and effectively present insights and results to business stakeholders when required.
Demonstrate attention to detail and exhibit a strong interest in gaining an understanding of financial concepts.
Requirements
Advanced degree (M.S. or Ph.D.) in a quantitative field.
At least 3+ years of professional experience as a data scientist with experience in leading and managing data science projects.
Proficiency/strong programming skills in R and Python with proven experience and a strong background in implementing supervised ML techniques and unsupervised modeling techniques in the area of NLP.
Hands-on experience working with LLMs (Large Language Models) including prompt engineering which involves designing and optimizing prompts to generate high-quality output from LLMs.
In-depth understanding and experience in building and utilizing transformer models such as BERT, GPT, etc., and neural network architectures such as LSTM.
Experience working with deep learning frameworks (such as Keras / TensorFlow / Deepnet / PyTorch/ Huggingface Transformers etc) with a proven track record of training and deploying models using these frameworks.
Proficiency in working with unstructured text data and performing information extraction and information retrieval tasks.
The ability to carry out robust statistical and exploratory data analysis to gain insights from the data.
Familiarity with SQL, and NoSQL databases.
Ability to interpret and implement research ideas and algorithms, while actively participating in the research and development initiatives of the data science team. Be familiar with the latest techniques and frameworks in the field of NLP.
Effective communication skills and team player mentality.\
Strong problem-solving skills, an inclination towards continuous learning, openness to feedback and the ability to make necessary adjustments, a solutions-oriented mindset, and a clear sense of accountability and project ownership are necessary qualifications for this role.
Strong preference for candidates who additionally have
Professional experience working in the finance industry.
Background in handling information extraction and retrieval tasks (IE/IR) specifically from financial industry-related documents like SEC Filings, Transcripts, Press Releases, etc. that come in various formats like XML, PDFs, etc.
At Reorg, we consider a range of factors in connection with compensation decisions, including experience, skills, location, and our business needs and limitations. As a result, compensation may vary within and across similar roles and positions. Please note that the salary range information below is a good faith estimate for this position and actual compensation for any individual may fall outside this range if warranted by the circumstances applicable to that individual. If we identify a role that would be suitable for a broader range of skills and experience such that we would consider hiring at multiple levels then the range listed below may reflect that breadth.
The salary range estimate for this position is $130,000-$150,000.
The actual compensation will be at Reorg's sole discretion and will be determined by the aforementioned and other relevant factors. This position is eligible for an annual discretionary bonus.
Reorg provides equal employment opportunities (EEO) to all employees and applicants for employment without regard to race, color, religion, sex, national origin, age, disability or genetics. In addition to federal law requirements, Reorg complies with applicable state and local laws governing nondiscrimination in employment in every location in which the company has facilities. This policy applies to all terms and conditions of employment, including recruiting, hiring, placement, promotion, termination, layoff, recall, transfer, leaves of absence, compensation, and training.