Client Success Manager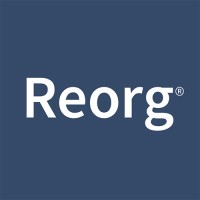 Reorg
Customer Service
New York, NY, USA
Posted on Saturday, April 1, 2023
At FinDox, we power better, faster investment decisions for finance professionals. We develop and implement technology to make it easier for professionals to access and analyze the vast world of financial data and documents while protecting data privacy and enforcing compliance regulations.
We take corporate responsibility seriously and are excited that our platform enables our clients to gain unique insights into what private companies do to protect the environment and address social needs and responsibilities.
The Client Success Managers at FinDox are responsible for supporting every facet of our client
experience and working with the business development team to manage the client relationships. The
client relationships start with the onboarding process and continue through to the ongoing
relationship management ensuring that our clients get the most out of our systems and enjoy a
positive user experience. Our clients include some of the largest and sophisticated credit investment
firms in the US and Europe.
Key Responsibilities
Support the FinDox team in building value-based relationships with clients to drive adoption.
and usage of FinDox products.
Maintain and update document control systems and databases.
Support clients by providing training and guidance which requires in-depth understanding of our systems as well as our clients operating process, rules, and configurations.
Qualifications
Strong written and verbal communication skills.
Prior experience in Customer Success/Account Management is a plus.
Knowledge and experience selling or supporting technical or subscription-based.
products/services (Subscription and/or data protection software experience preferred).
Web savvy and strong aptitude with learning new systems/technology.
Finance/business background a plus but not required.
Strong business acumen and ability to grasp new concepts.
Four Year Degree preferred.
At Reorg, we consider a range of factors in connection with compensation decisions, including experience, skills, location, and our business needs and limitations. As a result, compensation may vary within and across similar roles and positions. Please note that the salary range information below is a good faith estimate for this position and actual compensation for any individual may fall outside this range if warranted by the circumstances applicable to that individual. If we identify a role that would be suitable for a broader range of skills and experience such that we would consider hiring at multiple levels then the range listed below may reflect that breadth.
The salary range estimate for this position is $55,000-$65,000.
The actual compensation will be at Reorg's sole discretion and will be determined by the aforementioned and other relevant factors. This position is eligible for an annual discretionary bonus.
FinDox Inc. is an equal-opportunity employer. We do not discriminate in hiring or employment against any individual on the basis of race, ethnicity, ancestry, color, religion, sex/gender (including pregnancy), national origin, sexual orientation, gender identity or expression, physical or mental disability, medical condition, age, veteran status, military status, marital status, genetic information, citizenship status, unemployment status, political affiliation, or on any other basis or characteristic prohibited by applicable federal, state or local law.