ESGx Data Analyst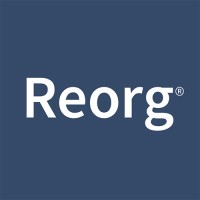 Reorg
IT, Data Science
London, UK
Posted on Friday, March 17, 2023
At FinDox, we power better, faster investment decisions for finance professionals. We develop and implement technology to make it easier for professionals to access and analyze the vast world of financial data and documents while protecting data privacy and enforcing compliance regulations.
We take corporate responsibility seriously and are excited that our platform enables our clients to gain unique insights into what private companies do to protect the environment and address social needs and responsibilities.
FinDox ESGx is seeking a ESG Data Analyst to join the firm working out of our Los Angles or London office. This is an exciting opportunity to influence, innovate and shape our client driven ESG product offering for a standardized data, ratings, and regulatory reporting platform for the world's leading investment managers. You'll be part of an entrepreneurial team with direct access to the Executive Leadership Team to impact and drive the direction of both product and data development. FinDox is seeking a strategic and mission focused individual to enhance our industry leading approach to the next frontier in sustainable finance operations.
You will be a champion for our existing client base, working to act on their behalf to centralize the data collection efforts to meet both regulatory reporting requirements and investor demand. You will play a key role as we continue to refine and perfect an industry standardized approach to ESG data for the leveraged loan market. You will be a key stakeholder, working closely with the Head of ESGx, FinDox ELT, and our client working groups to ensure the quality delivery of our product.
You will be skilled at working cross functionally across the sales, product, and operations teams to help define product roadmaps, data collection and standardization, as well as creating value in the underlying data set. You will use excellent communication skills to liaise both internally and externally to be a product champion for FinDox ESGx.
Key Responsibilities
Leverage your ESG knowledge to work with FinDox analysts across the organization to integrate ESG data and concepts into their research, with a particular focus on FinDox's Industry Standard ESG metrics.
Develop mechanisms to simplify the centralization of data collection and integration of those metrics into the FinDox product.
Act as a champion for our client base to understand their needs and requirements.
Collect, normalize, update and QA ESG data with help of a global data analyst team.
Develop a deep mastery of the FinDox ESGx Product.
Work with the CSM team on client inquiries and learn to resolve any related challenges.
Educate client relationships as an ESG framework expert.
Qualifications
ESG research experience, with exposure to ESG fundamental analysis.
Strong knowledge of ESG reporting frameworks and the ability to measure performance.
Understanding of key industry, policy, and market developments that continue to shape ESG investing.
Knowledge of broader financial markets, and specific subject matter expertise in ESG.
Ability to be a self-starter, independent-thinker, and collaborative team-player.
FinDox Inc. is an equal-opportunity employer. We do not discriminate in hiring or employment against any individual on the basis of race, ethnicity, ancestry, color, religion, sex/gender (including pregnancy), national origin, sexual orientation, gender identity or expression, physical or mental disability, medical condition, age, veteran status, military status, marital status, genetic information, citizenship status, unemployment status, political affiliation, or on any other basis or characteristic prohibited by applicable federal, state or local law.