Private Debt Associate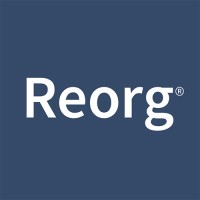 Reorg
London, UK
Posted on Thursday, March 9, 2023
At FinDox, we power better, faster investment decisions for finance professionals. We develop and implement technology to make it easier for professionals to access and analyze the vast world of financial data and documents while protecting data privacy and enforcing compliance regulations.
We take corporate responsibility seriously and are excited that our platform enables our clients to gain unique insights into what private companies do to protect the environment and address social needs and responsibilities.
As a Private Debt Associate, you will be responsible for supporting the everyday operations of our company. You will report to the Head of our Private Debt team and will assist in building processes and structure around a largely untapped segment of the FinDox business. You will also work closely with other product teams as well as with our development team to ensure client success and to continually improve our system's efficiency.
- Maintain and update document control systems and databases
- Support with daily operational tasks such as support and email processing
- Establish and continually improve processes related to the private debt deal workflow
- Work with other FinDox teams to build cross-functional efficiencies and communication lines
- Strong written and verbal communication skills
- Organization and time management skills
- Web savvy and strong aptitude with learning new systems/technology
- Finance/business background a plus but not required
- 1-5 years of work experience
- Four Year Degree preferred
FinDox Inc. is an equal-opportunity employer. We do not discriminate in hiring or employment against any individual on the basis of race, ethnicity, ancestry, color, religion, sex/gender (including pregnancy), national origin, sexual orientation, gender identity or expression, physical or mental disability, medical condition, age, veteran status, military status, marital status, genetic information, citizenship status, unemployment status, political affiliation, or on any other basis or characteristic prohibited by applicable federal, state or local law.