Senior Engineering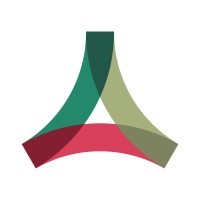 Devron
New York, NY, USA
Posted on Thursday, April 20, 2023
Devron is building the first of its kind decentralized enterprise machine learning platform - with a focus on the cloud. The founding team has worked in entrenched industries where it's nearly impossible to centralize large datasets due to sensitivity concerns, and our mission is to democratize decentralized data analytics to preserve privacy. We have engineered Devron's cloud data platform so startups, SMBs, and large enterprises can now finally analyze sensitive consumer data while adhering to regulations, compliance, and privacy standards. Our vision: the very best user experience for an increasingly decentralized data world to tackle the challenges and opportunities of today where privacy is of utmost importance.
We have a clear vision: to develop a data platform backed with federated machine learning, that makes enterprise analytics affordable, seamless to use, and consistent to current data science experiences. This new innovative paradigm of decentralized machine learning focused on a cloud architecture combines the power of machine learning, modular pipelines, and data silos without worrying about redaction, anonymization, and duplication. We have deployed in several large and sensitive environments, enabling analysts and technologists to build decentralized analytics for end-use applications that touch-sensitive data — globally!
We are looking for strong technical foundations in data, distributed computing, and software engineering. We take in feedback daily, but simultaneously filter it through our lenses of privacy and security to output the best user experiences for engineers to build decentralized ML models.
As a Tech Lead, You will make impactful collaborative design and architecture decisions in a rapidly growing startup. Working with and joining a talented, and dedicated team to drive change and growth, with constant collaboration from the entire team including direct communication with Founder and CEO.
-Architect and implement Devron's Federated Machine Learning platform
-Create a plan to containerize and prepare products for enterprise private cloud deployments
-Collaborate with the Product Team to define and execute an exciting roadmap, leading your team to drive initiatives to completion rapidly and on predictable timelines.
-Ideate and collaborate with executive and functional stakeholders on strategic goals.
-Prototype and implement new product ideas, with initiatives such as building workflows and automation
-Keep technical debt manageable by reinforcing and evolving our engineering culture, which values code reviews, high test coverage, and effective documentation.
-Collaborate with non-engineering teammates to solve difficult practical problems quickly.
-Partner directly with Founders, Leadership Team, and Product Team to set and manage expectations in delivering high-quality technology at a fast pace.
-Provide management and leadership for a team of talented engineers by identifying opportunities for improving quality, reliability, throughput, and product performance.
-Continue to build a team of talented engineers and retain top talent by continually leveraging their skills and guiding them in their career development.
-Relentless focus on customer-centric product development
-Hands-on experience in distributed system design and architecture
-Knowledgeable hands-on experience in machine learning engineering(3-5 years in the industry)
-Lead engineering teams of 5-10 people, with the potential to scale larger
-Familiarity with Product Development best practices (sprint planning, user stories, etc)
-Familiarity with at least one cloud provider
-Desire to be on the ground floor with a highly technical and ambitious founding team
-Good written and verbal communication skills for technical documentation
-Shipping code to production and private cloud deployments with enterprise B2B customers
What you'll need to have in order to succeed at this assignment:
-Extensive history of delivering an enterprise product
-Ability to stick and yet be flexible with the technical roadmap
-History of successfully working across internal and external teams
-A known negotiator with the C Suite internally and externally
-Ability to take a complex technical solution and break it down to a layman's audience
-Extensive history to see the big picture and make slight pivots when needed
-Ability to grow officers, both within your team, but also throughout the company as technical SMEs and leaders.
-Own the problem and come up with viable solutions and well-thought-out budgetary needs if needed
-An innate sense of empathy and an extensive history of speaking truth to power
-History of being hyper-focused on customer-centric product development
-Hands-on experience in distributed system design and architecture
-Knowledge and hands-on experience in machine learning engineering(3-5 years in industry)
-Ability to grow and scale an engineering team
-Understanding of Product Development best practices (sprint planning, user stories, etc)
-Remain curious about different cloud providers and ability to understand nuances plus or minus to Devron's product
-Ability to motivate and direct a founding team
-Ability to tell a technical story to a technical and non-technical audience via presentations, documentation, and or day-to-day audience
-Relentlessly moves the ball and brings initiatives to delivery/deployments at an enterprise B2B customer level