Enterprise Customer Success Manager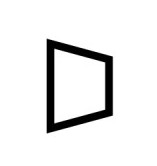 CapIntel
Customer Service, Sales & Business Development
Remote · Ontario, Canada
Posted on Wednesday, April 26, 2023
Since we launched in 2019, CapIntel has been on a mission to elevate finance to build wealth for all; this means helping advisors better support their clients, so they feel at ease knowing their future is secure. We've transformed the client experience around investments and are working with some of the largest wealth and asset management firms in North America to modernize their sales processes with innovative Wealth Tech.
CapIntel's sales enablement platform helps enterprises bridge crucial efficiency and communication gaps by enhancing how advisors and wholesalers analyze, present, and sell investments to retail investors. CapIntel is expanding rapidly, having achieved over 750% growth in 2021 followed by a $14M Series A and significant growth in 2022. We're continuing to build our team to support our transformative impact on the wealth industry.
About the Role
As an Enterprise Customer Success Manager (CSM), you'll work together with leaders at North America's largest banks and wealth management firms to drive end-user adoption, partnership, and expansion. You value multi-threading, strong communication, and are extremely organized. Over your time at CapIntel, you will become an expert in both our product and your customers' businesses, driving them towards a best-in-class adoption and maximum contract value.
What you'll do:
Partner with North America's largest banks and wealth management firms to drive end-user adoption, partnership and expansion
Refine CapIntel's Enterprise CSM motion as we expand into the USA
Deliver trainings, updates, and quarterly business reviews to your customers
Demonstrate empathy and curiosity for customers to understand their needs and wants
Support the Head of Customer Experience in the development and improvement of team processes
Qualifications
Relationship management and partnership: 4+ years of customer success management or account management experience working in software as a service (SaaS)
Goal-oriented mindset: demonstrated ability to coach customers towards higher adoption and maintain mutual account plans
Account management:experience with data analysis, account planning, multi-threading, presenting and selling to across C-suite level decision makers, managing internal stakeholders to deliver on client needs and timelines.
Teamwork and collaboration: ability to work in a pod structure— collaborating with sales partners on expansions and renewals
Bonus Experience
Wealth Management or Fin-Tech experience
PMP or equivalent designation
Previous quota-carrying roles

We know that what matters most is a positive attitude, a hunger to learn, and the drive to create quality work and get results. While we value experience and specific kinds of knowledge, we also know that sometimes it's a roundabout career journey. And if you're not sure you meet the experience requirements for this position, but you know in your gut that you've got what it takes to bring this role to the next level, we'd like to hear from you!
What we can offer you:
Remote first work: We're a Canadian based, remote-first environment, with in-office collaboration zones and individual workspaces in Gatineau, QC or Halifax, NS and hubs of virtual employees in Southwestern Ontario). Our core business hours are 9:30am – 3:30pm EST. Successful candidates will be expected to adopt those core hours as part of their regular schedule, regardless of physical location.
Salary: We're proud to offer a fair, competitive, and equitable process to determining your salary that is based on your skills, knowledge, experience and internal equity. You can rest assured that we will present our best salary offer so you don't have to worry about playing the negotiation game.
Benefits: Our comprehensive benefit package is available from your first day and if something doesn't quite meet your needs, we also offer a generous flex credits to allow you to top up your coverage in whatever way is meaningful to you! You'll be able to allocate your flex credits to any combination of our Group RSP, Healthcare Spending Account and/or Lifestyle Spending Account.
Time away from work: We love working at CapIntel, but we also love our lives outside of work. We offer competitive vacation days, life-care days, and company holidays and build in some flexibility too! Our vacation benefits increase along with your time at CapIntel, to thank and reward your continued commitment.
Professional growth: We thrive on building our career journeys by learning, mentoring and experiencing through our jobs, our colleagues and our leadership team. Not only do we encourage it, but we also enforce a culture that ensures we thrive, grow and evolve. All new hires will receive an onboarding success plan to help you progress during your first 90 days at CapIntel.
Belonging: We respect, appreciate and celebrate our individuality. And we know that our diverse perspectives further each other and our business along the path towards greatness. We find ways to socialize, build a sense of community (even if it is across the country!) and challenge each other to share creativity in our "safe-to-fail" environment. We're committed to making sure you know you're appreciated for exactly who you are.
Equity, diversity and accessibility
CapIntel believes that all dimensions of diversity are a strength, and that we have a role to play in actively reducing and eliminating systemic barriers to employment equity. We believe in equal employment opportunities regardless of race, ethnicity, language, genetic information, creed, religion, sex, sexual orientation, gender identity, family and marital status, neurodivergence, national origin, and age. We cultivate an inclusive workplace where people excel based on personal merit, qualification, experience, ability, and job performance.
If you require an accommodation that will reduce a barrier to your application, please send an email to
[email protected]
and our Talent & Employee Experience teammates will work with you on options to ensure you are set up for success.